Profhilo by HA Derma, is an innovative skin laxity treatment, working through the slow release of Hyaluronic acid to stimulate and continually aid the production of collagen and elastin under the surface of the skin. In turn, this causes an ongoing tightening effect to loose skin, and hydrates and nourishes both the dermis and the epidermis.
This treatment has the highest concentration of Hyaluronic acid on the market, and has been created to diminish sagging and ageing tissue and present skin that looks tighter, brighter, smoother and more youthful. We use Profhilo to treat facial skin, wrinkles, loss of skin laxity, and to improve the skin's overall hydration and texture. Profhilo can also be used on the neck and decolletage to visibly reduce the signs of ageing.
Profhilo is usually recommended across a series of treatment sessions, each around 4 weeks apart. During treatment, a number of injections will be administered in each treatment session, and due to the low inflammatory profile of Profhilo, it is considered a very safe and effective treatment. The wonder of Profhilo is also due to it's clinically proven pro-healing properties, making this one of the most successful and popular anti ageing treatments available.
Book a Consultation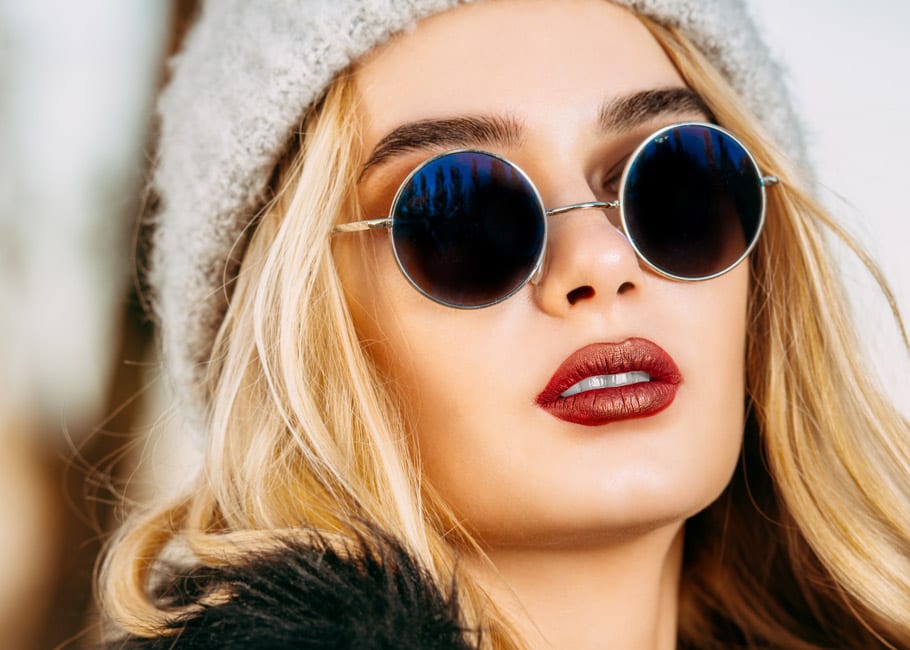 At a glance
Treatment Time
Up to 30 minutes
Treatment Anasthesia
None
Treatment Downtime
Minimal - up to 24 hours
Treatment Results
Improved skin texture & laxity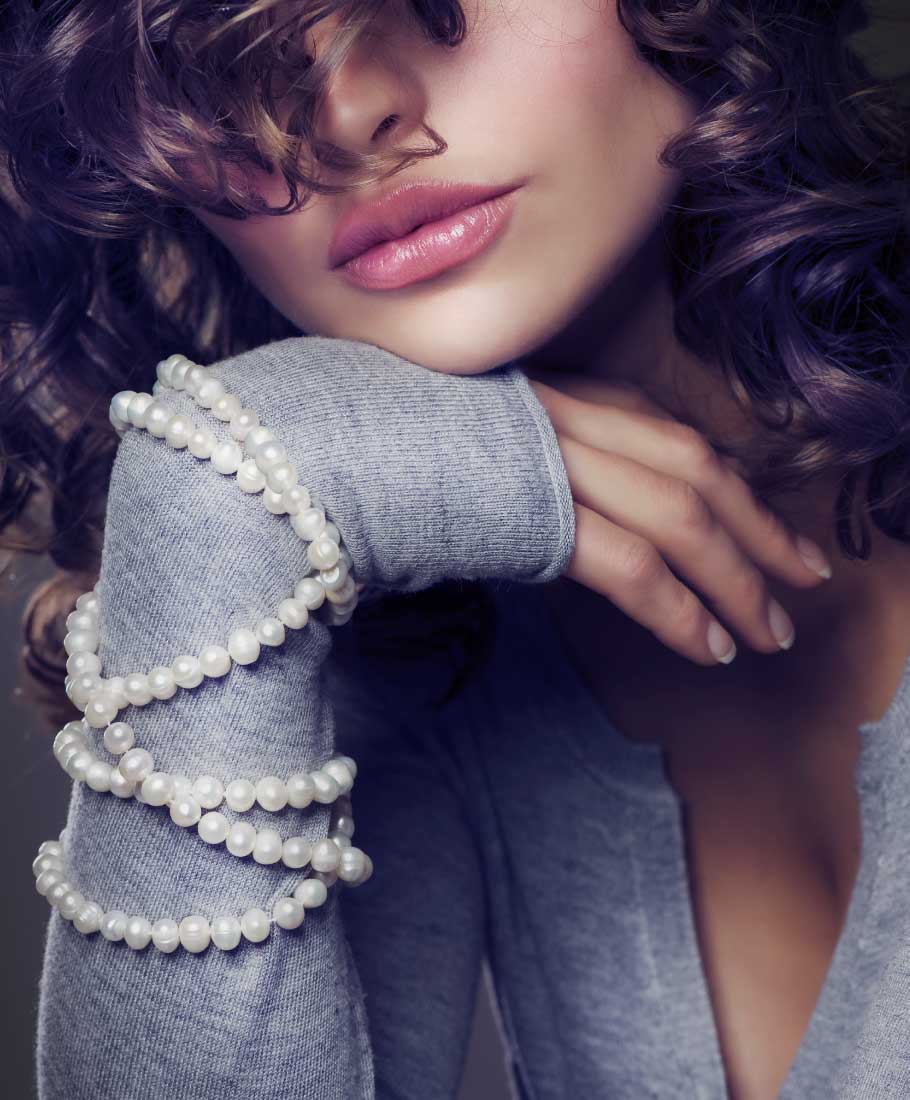 Treatment
Frequently asked questions
Am I suitable for this treatment?
Profhilo is suitable for all skin types.  It is not advised to perform this treatment on patients who are pregnant or breastfeeding.
How safe is this treatment?
Profhilo has an outstanding safety record. Made from a natural hyaluronic acid without the addition of chemical cross-linking agents, the risk of any adverse reactions is reduced.
Is it painful?
This is considered to be a very comfortable treatment overall. Any stinging or discomfort will subside after treatment
Are there any side effects or risks?
Some patients may experience a slight bump at the point of injection. Any concerns can be discussed with your practitioner at any time.
How much downtime is usually needed?
We advise you wait just a few hours before normal activities may be resumed.
Treatments
Before & After
See the difference PROFHILO
has made for our clients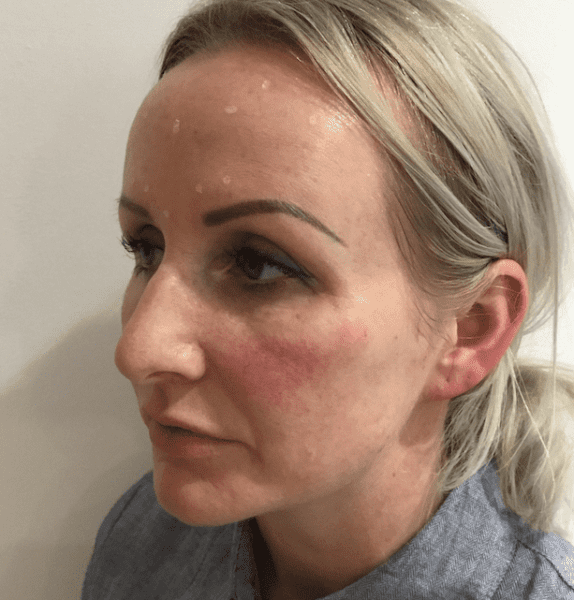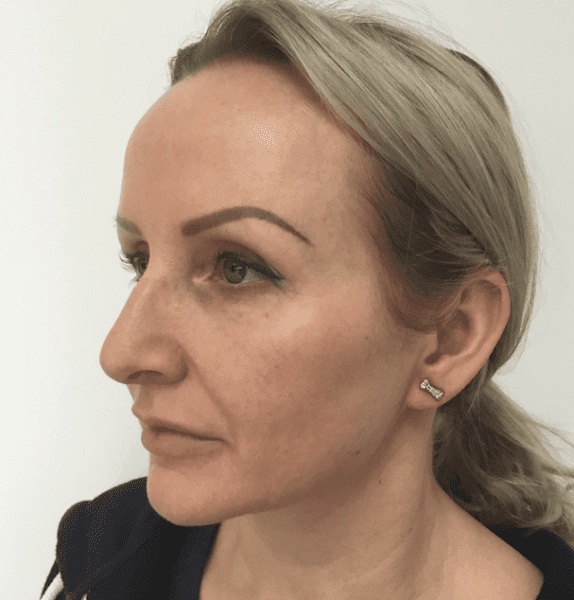 Testimonials
What our patients say...
Caroline is extremely knowledgeable and explains everything clearly and puts you at ease during consultation. So professional and really friendly! I can't wait to start treatments with her.
C N
I've had two treatments with Caroline so far and have been so pleased with the results. Most recently I have commenced a course of Dermapen facials, I was initially extremely nervous about the procedure but Caroline put me at ease. She is professional and knowledgeable in all her communication and aftercare, and the clinic setting is pristine. I recommend her to all my friends!
S O
Visited this lovely clinic this afternoon after many months of deliberating whether to have my lips filled. After extensive research I chose Caroline who owns  refined & radiant. I couldn't be more happy with the way my lips look. Caroline is So professional and as I was scared, Caroline put me so much at ease. I am now looking at other treatments with Caroline. Thank you so much I love my lips they are amazing!
T P
Excellent results, very pleased. Very professional. Wouldn't hesitate to recommend!
L R
My wife visited Caroline for a consultation regarding her tear troughs and nasolabial folds. Caroline explained that because both areas were puffy , fillers in these areas would not be suitable and the best results would be from cheek fillers. Caroline showed my wife photographic examples of previous clients and the results cheek fillers had achieved but at no time did it feel like a hard sale. After deciding to proceed with cheek fillers Caroline thoroughly explained the procedure and risks involved and talked to my wife all the way through the procedure to ensure everything was alright. The premises are very clean and modern and Caroline is extremely professional. Would highly recommend.
K H
Highly professional and a relaxed friendly attitude. I had botox with Caroline and a peel treatment. Caroline is very informative and makes you feel at ease. Explains everything clearly and her results are outstanding. I highly recommend Caroline she is wonderful.
A L