Treatments
DERMAL FILLERS
Dermal fillers are an effective treatment to help create a volumised, plumped and lifted look to the face resulting in a natural and youthful appearance by replacing lost volume due to the signs of ageing.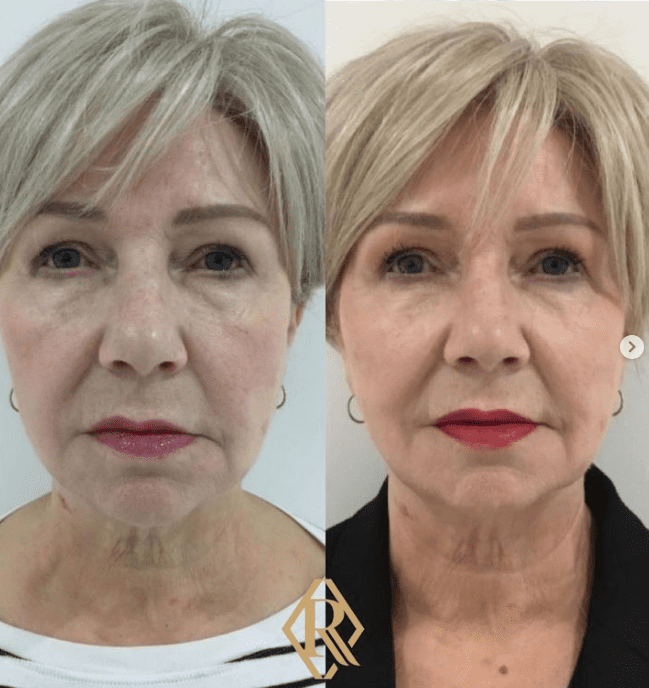 They are commonly used to treat wrinkles and creases in the skin, fill out tear troughs, thin lips, iron out nasolabial folds, marionette lines, and give a more defined youthful facial structure when used as an alternative to a traditional surgical facelift.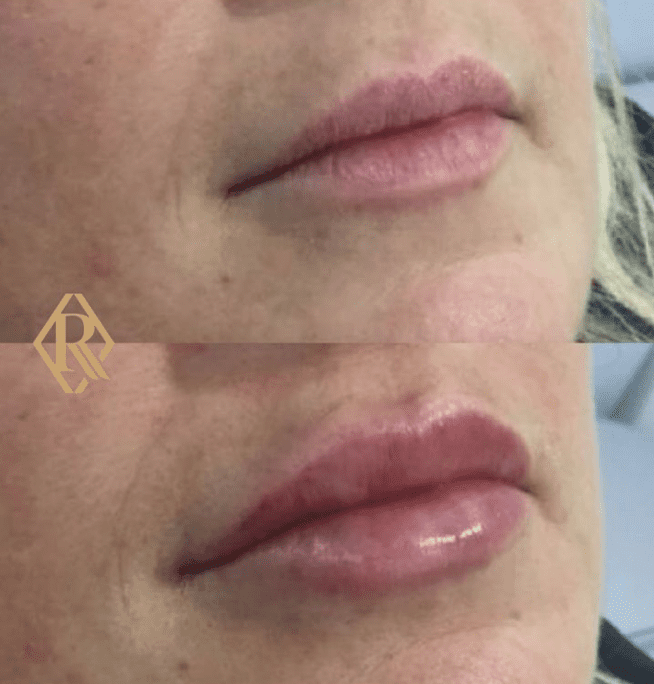 Dermal fillers can also be used for facial and jawline contouring as well as achieving excellent results for non surgical rhinoplasty.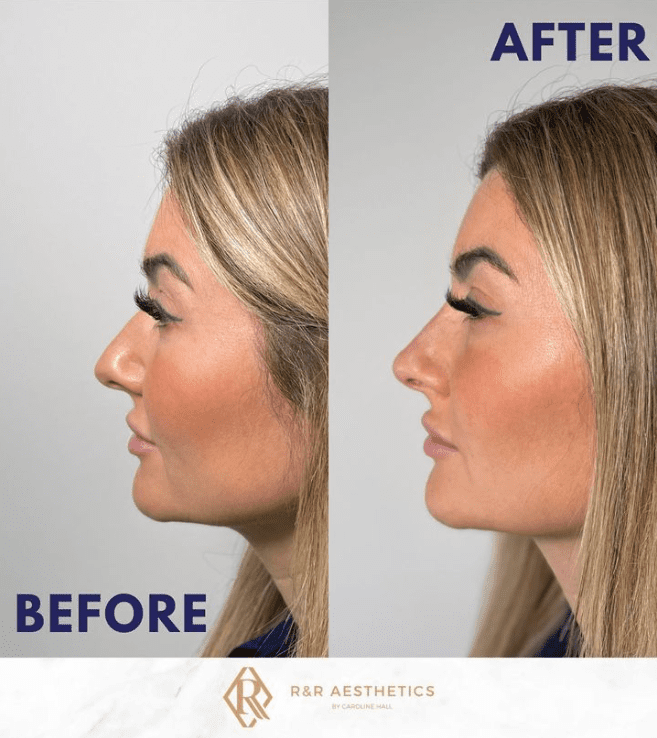 Dermal fillers are most commonly used to improve the appearance of the mid-face area, as this is an important area that is centric to defining and enhancing your individual features.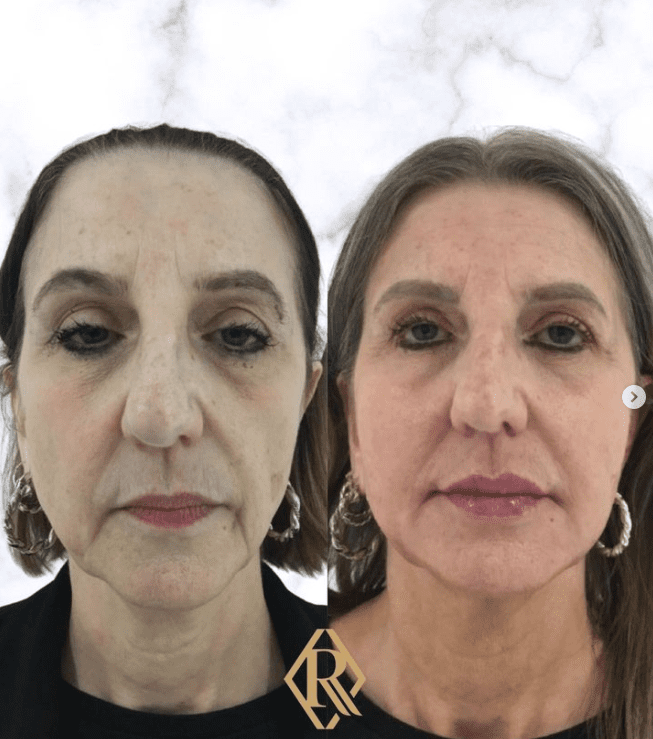 A topical numbing cream will be applied prior to the admission of the dermal filler. We use only the highest quality Juvederm and Teoxane branded dermal fillers, containing Hyaluronic acid, a naturally occurring molecule in the body to restore skin's elasticity, increase volume and tone to the face.
Overall this is a comfortable treatment, and the product we use is dissolvable, giving our patients full piece of mind.
Book a Consultation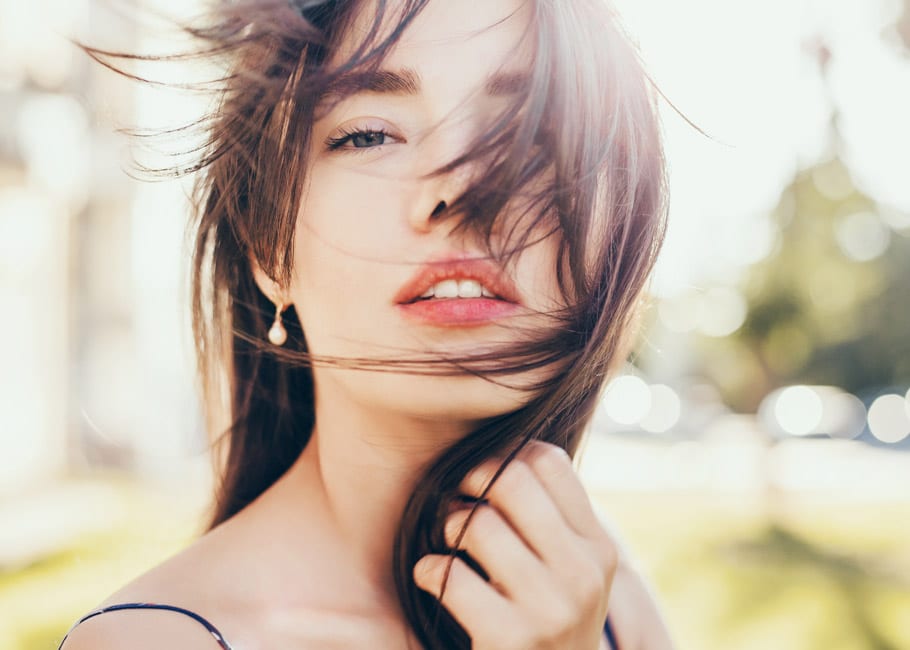 At a glance
Treatment Time
30 - 60 minutes
Treatment Anaesthesia
None
Treatment Downtime
Minimal - up to 24 hours
Treatment Results
Volume and definition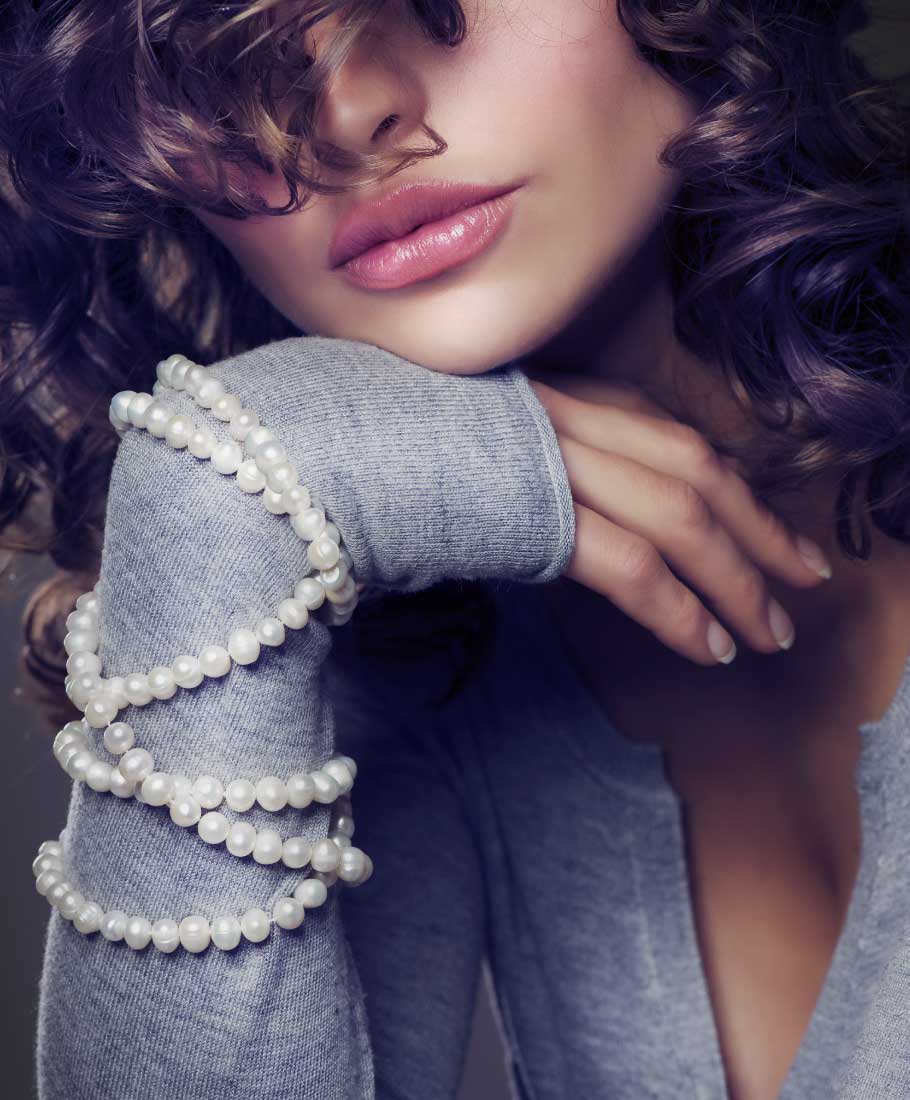 Treatment
Frequently asked questions
Is this treatment suitable for me?
It is highly likely this treatment is suitable for you. The conditions which make a patient unsuitable would be discussed at consultation, but treatment is not advised if you are pregnant, breastfeeding or undergoing IVF.
How safe is this treatment?
Dermal fillers are extremely safe when administered by our trained professionals following a thorough and in depth consultation.
Will I feel any pain or discomfort during my treatment?
We use a topical numbing cream on application, reducing the likelihood of any discomfort. Some patients may experience a tender sensation around the immediate area for up to 24 hours.
Are there any side effects or risks associated with this treatment?
Some patients may experience a temporary mild bruising at the point of injection, some ligt swelling or perhaps a slight tenderness around the treated area. Patients who are at all concerned are free to contact us at any time, post treatment, for an assessment.
How much downtime is usually needed after my treatment has taken place?
Minimal downtime is expected with this treatment, but we advise up to 24 hours for the treated area to settle. Any slight marking can be concealed using suitable make up.
Treatments
Before & After
See the difference DERMAL FILLERS
has made for our clients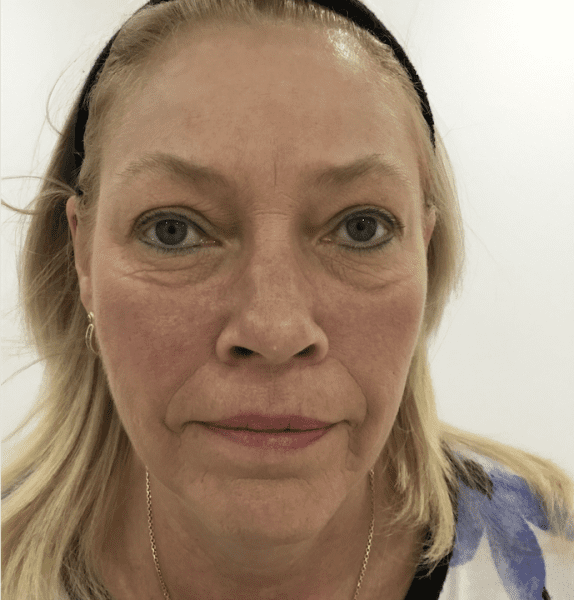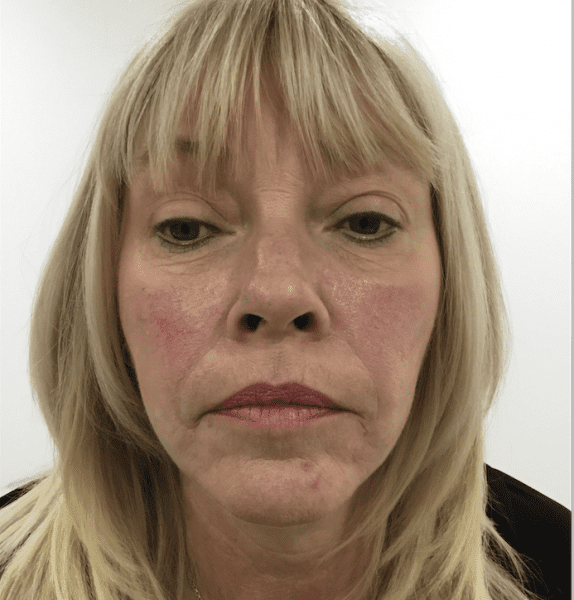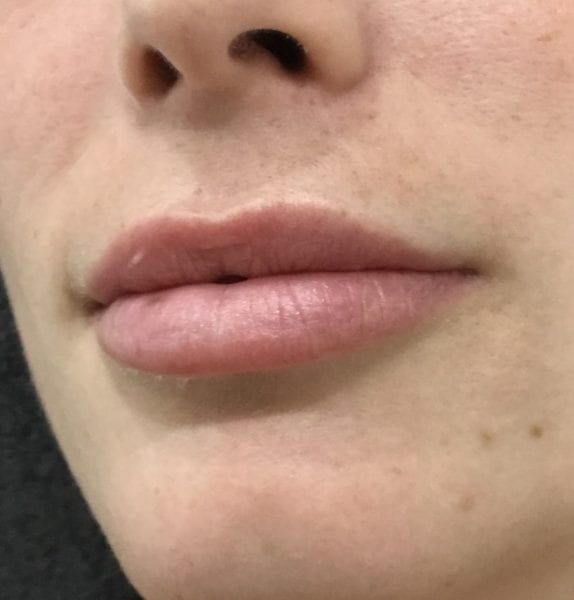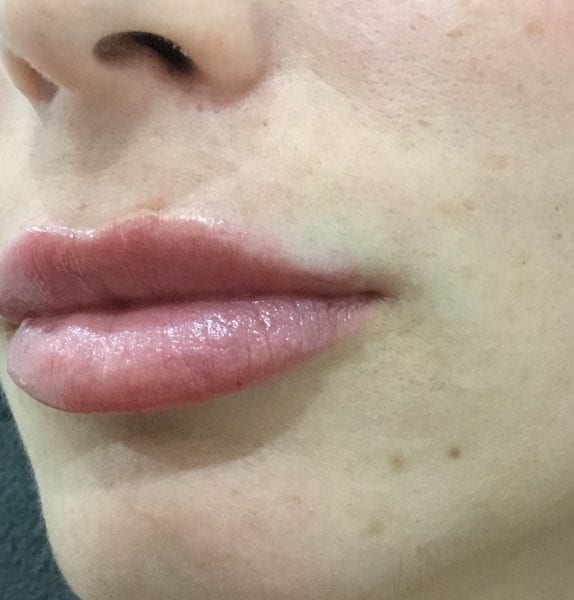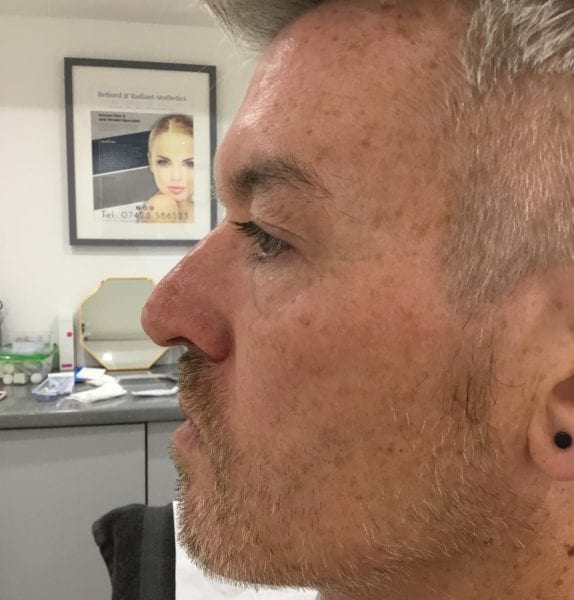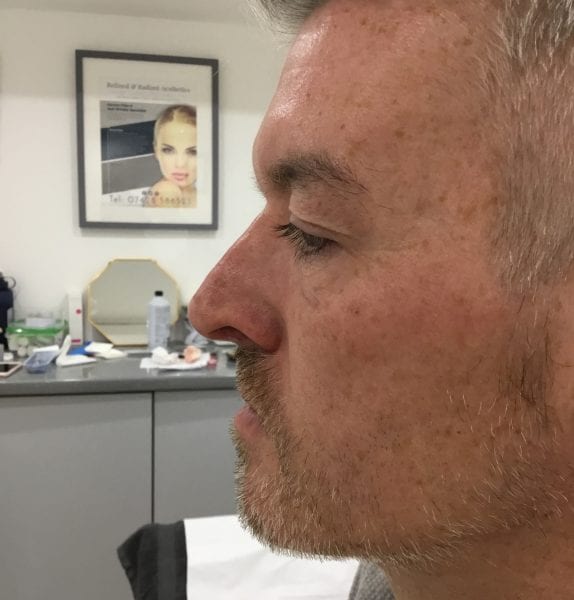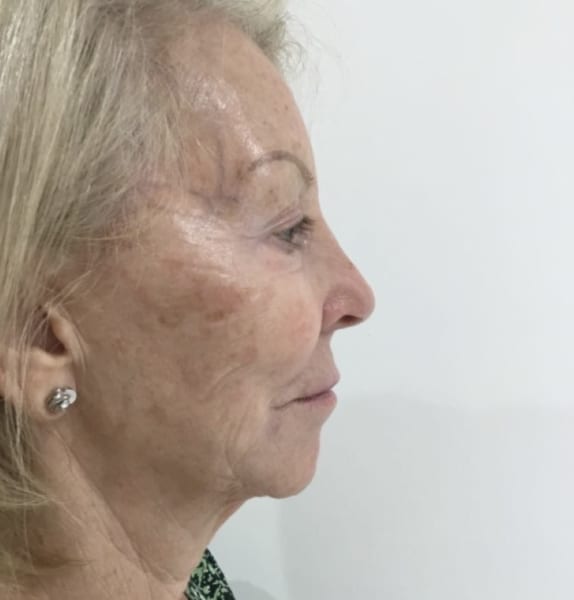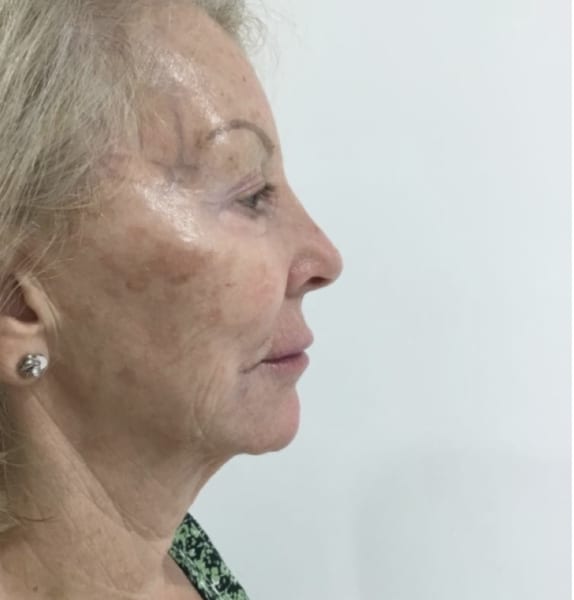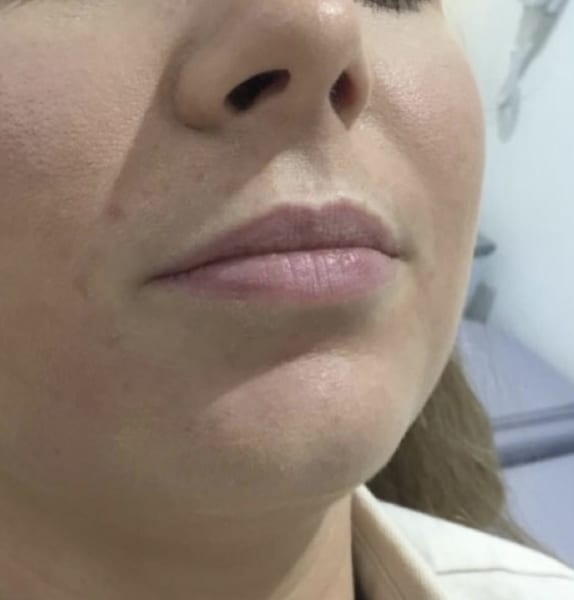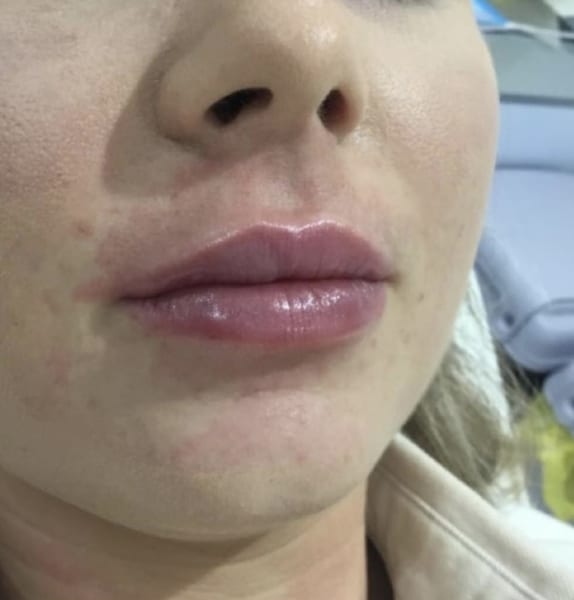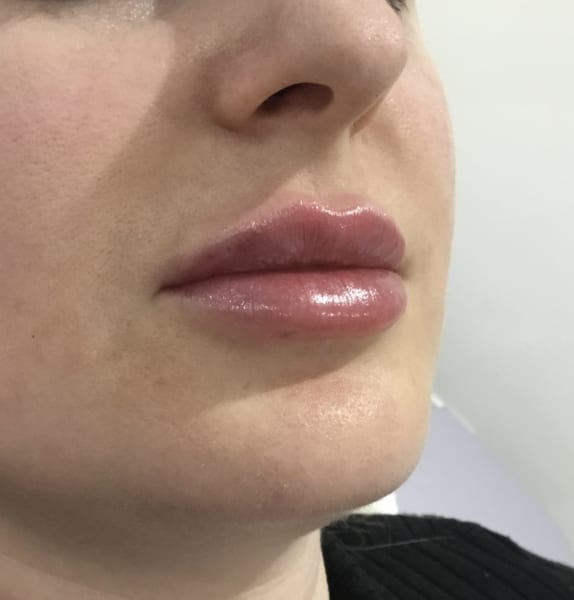 Testimonials
What our patients say...
I have visited Caroline since 2017 for my treatments. I highly recommend her services, she is amazing at what she does. I have already recommended Caroline to friends and family. She is knowledgeable and professional and the clinic is beautiful. If you are reading this review deciding whether or not to book – do it! You won't be disappointed.
G N
Excellent results, very pleased. Very professional. Wouldn't hesitate to recommend!
L R
My wife visited Caroline for a consultation regarding her tear troughs and nasolabial folds. Caroline explained that because both areas were puffy , fillers in these areas would not be suitable and the best results would be from cheek fillers. Caroline showed my wife photographic examples of previous clients and the results cheek fillers had achieved but at no time did it feel like a hard sale. After deciding to proceed with cheek fillers Caroline thoroughly explained the procedure and risks involved and talked to my wife all the way through the procedure to ensure everything was alright. The premises are very clean and modern and Caroline is extremely professional. Would highly recommend.
K H
Highly professional and a relaxed friendly attitude. I had botox with Caroline and a peel treatment. Caroline is very informative and makes you feel at ease. Explains everything clearly and her results are outstanding. I highly recommend Caroline she is wonderful.
A L
Visited this lovely clinic this afternoon after many months of deliberating whether to have my lips filled. After extensive research I chose Caroline who owns  refined & radiant. I couldn't be more happy with the way my lips look. Caroline is So professional and as I was scared, Caroline put me so much at ease. I am now looking at other treatments with Caroline. Thank you so much I love my lips they are amazing!
T P
I've had two treatments with Caroline so far and have been so pleased with the results. Most recently I have commenced a course of Dermapen facials, I was initially extremely nervous about the procedure but Caroline put me at ease. She is professional and knowledgeable in all her communication and aftercare, and the clinic setting is pristine. I recommend her to all my friends!
S O
Have been going to Caroline for various treatments in between lock down and haven't looked back. Knowledgeable, professional and friendly.
L W
Just had my 2nd anti wrinkle treatment with Caroline. We compared my skin with photos Caroline took at my first consultation visit and the difference in my skin is amazing. The products Caroline recommends are excellent and actually work. Caroline was professional and friendly as always. Highly recommended.
T M
Caroline is extremely knowledgeable and explains everything clearly and puts you at ease during consultation. So professional and really friendly! I can't wait to start treatments with her.
C N
Caroline was lovely, her knowledge and professionalism put me at ease. She explained everything thoroughly and was very gentle. Amazing results would definitely recommend.
V Y
First time getting my lips done and i couldn't be happier! I was quite nervous as i wasn't sure how they might turn out as i have quite little facial features but Caroline was quick to ease any of my worries! She explained every detail of the treatment i was about to receive and carried on doing so through out the whole service, checking i was happy and comfortable at all times. So pleased i chose to come to Caroline and honestly wouldn't go anywhere else! Not to mention she worked around the times and dates most suitable for myself and opened up shop just for my treatment that day, excellent customer service! I can't wait to return!
D R
Caroline gets better and better! Love my appointments as she always gives you plenty of time and fantastic results. Not pushy, only prescriptive. Recommend her any day!
K T
Caroline was recommended to me by a family member, I'd been nervous about lip fillers for a few years and wanted the person doing it to be trusted and professional. Caroline is both. She is very thorough, her knowledge and skills put me at ease. Her service is flawless every time I visit and I really appreciate how accommodating her appointments are. Highly recommended. I even travel from London to Leeds I love her service that much.
A B
Excellent appointment with Caroline this week and I'm grateful for her moving the date forward due to lockdown. I'm starting to see results from my Endybleph already (had 2 treatments) so I'm really happy
S G
First visit to R and R Aesthetics. I received a lovely welcome. The clinic is bright, modern and extremely clean. Caroline was very professional and knowledgeable so I was made to feel relaxed. Only had my treatment yesterday and very pleased with results so far.
A P