Conditions
HYPERPIGMENTATION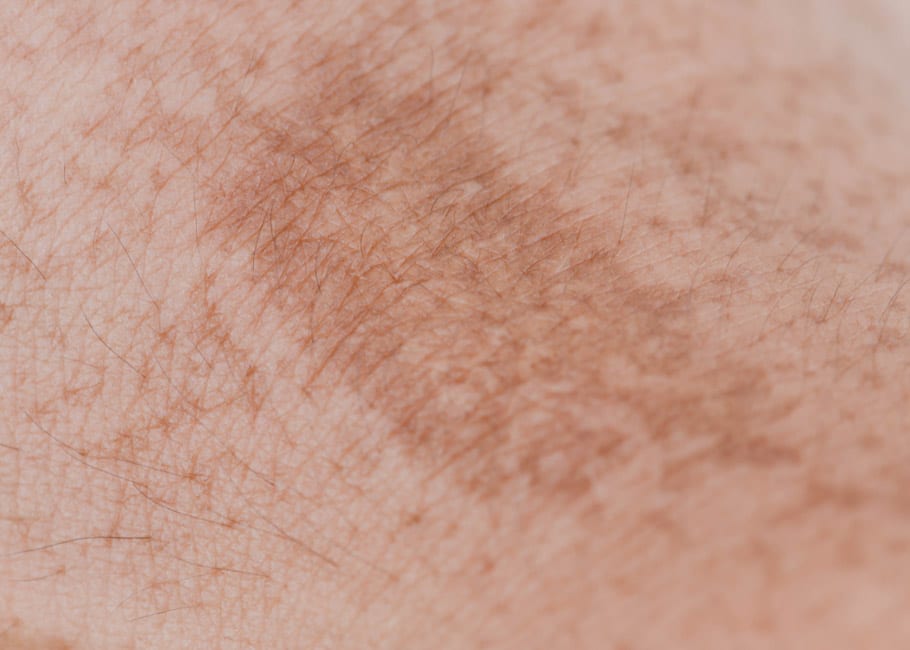 A patch of skin that becomes darker than its surrounding area is known as Hyperpigmentation.
Age spots, Melasma and post-inflammatory Hyperpigmentation are the different types that are usually seen. The skin produces a pigment called Melanin, which gives the skin its colour, and when too much Melanin is produced, Hyperpigmentation occurs, resulting in darker spots or patches on the skin.
This is a common condition that can affect any one of any age. Some types of Hyperpigmentation, including Melasma and sun-spots, commonly affect areas of the skin that are more exposed to the sun, like the face, arms and legs. Other types of Hyperpigmentation occur after skin inflammation or an injury, such as acne, Lupus, burns or cuts. These can appear anywhere on the body. People suffering from this condition can often feel embarrassed by its appearance, seeking treatment to restore their confidence.
As there are a variety of types of pigment issues with a variety of causes, R&R aesthetics offer a range of treatments.
Book a Consultation
Treatments
Related treatments