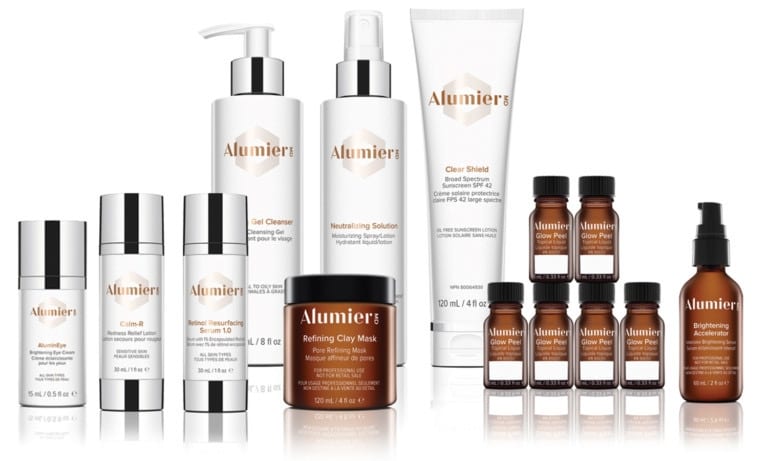 Skincare can be really confusing! There are so many different brands on the market, some cheap, some hugely expensive, all promising amazing results, but how do you know which ones really work? 
A little background on me, that many of you will not know about and what makes me qualified to lecture you on skincare! When I left school I spent 2 years at the Yorkshire College of Beauty Therapy, training to be a Beauty Therapist. I then worked as a Beauty Therapist for a further 4 years before training to be a nurse and then a midwife. I then went on to train in Aesthetics and set up R&R Aesthetics, in doing that, I reignited my passion for skincare, I am now lucky enough to be able to combine my skin expertise with my medical knowledge and the ability to prescribe medical grade skincare is amazing! Throughout my career I have had extensive skincare training with brands such as Elemis, Dermalogica, Ameson, Juliette Armand, iS Clinical, AlumierMD and Obagi. 
Anyway on to the important bit! So is there a difference between what you buy in the shops and the products you buy in clinic?
Yes!!
 Skincare products that you buy over the counter in Department Stores or in Boots are purely cosmetic. What does this mean? 
Cosmetic skincare products cannot cross the Dermal-epidermal junction meaning they can't work at a deeper level and treat conditions of the skin. Cosmeceuticals on the other hand are able to pass through the epidermis and act deeply within the dermis. 
In order to be classed as cosmeceutical skincare, the product has to have active ingredients, at scientifically proven levels that can penetrate the skin effectively. 
Why does this matter?
If you are treating a disease of the skin such as eczema, rosacea or acne, a cosmetic product cannot work at a deep enough level to treat the underlying disease. If you are using a product for anti ageing or pigmentation, a cosmetic product will not stimulate new collagen or work at a deep enough level to treat the pigmentation at the source. 
Cosmetic products by law can claim to cleanse skin, enhance beauty, and change skins appearance without modifying it in any way, however a cosmeceutical product will act deeply in the skin targeting problem areas with the aim of modifying, restoring or correcting the physiological function through a pharmacological action. 
Often over the counter preparations claim they contain 'active ingredients' this is usually just a marketing term. They may contain some useful ingredients but remember they will not be at levels that can actually penetrate the dermis and make a change. If they were then they would be classed as cosmeceutical and wouldn't be available for you to pick up off the shelf! All cosmeceutical products can only be sold by a skincare specialist. You will have a skincare consultation and will be prescribed products that meet your needs. You can then look forward to skincare that actually works!! 
To summarise, if you want products that work at a deeper level, with ingredients that actually do what they say they do, then ditch the over the counter products and invest your money in a product that will actually do what it says on the tin! No more false claims!!
At R&R Aesthetics we stock AlumierMD, IS Clinical and Obagi Medical, All of which are scientifically backed cosmeceutical brands which offer excellent results. Have a look at our Alumier skincare range here.
For your personalised skincare regime, please contact us at inforandraesthetics@gmail.com or call us on 07428586523 Alternatively, find out more about the AlumierMD Skincare range here.
Back to blog