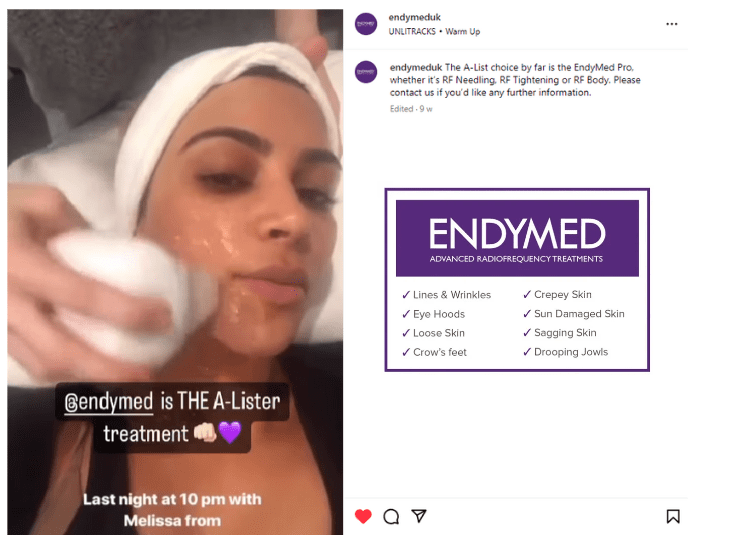 If you're interested in the world of beauty and the latest treatments, you may have heard about Endymed.
'A' List celebs have been taking to their Instagram accounts to get the word out about how Endymed can tighten & rejuvenate the skin.
So, what is Endymed?
It's an exclusive Radio frequency technology that is used to heat the skin which in turn encourages collagen and elastin production.
Why is this technology exclusive?
There are many different radio frequency devices on the market but only Endymed uses their patented 3Deep Skin Science technology. Other competitors use technologies that can get hotter and don't spread the energy as consistently. This means treatment can become too hot and uncomfortable and the results are not predictable.
Endymed's machines use sophisticated software that drive the energy and heat into the dermis and hypodermis. The patented technology minimises the heat of the skin, so that treatment is comfortable and the results are always predictable
Is Endymed just for the face?
Endymed is not just for the face. It can also be used on the neck and body.  Different hand pieces can be utilised for precision treatments. This can be useful when treating smaller areas, such as the area around the eyes.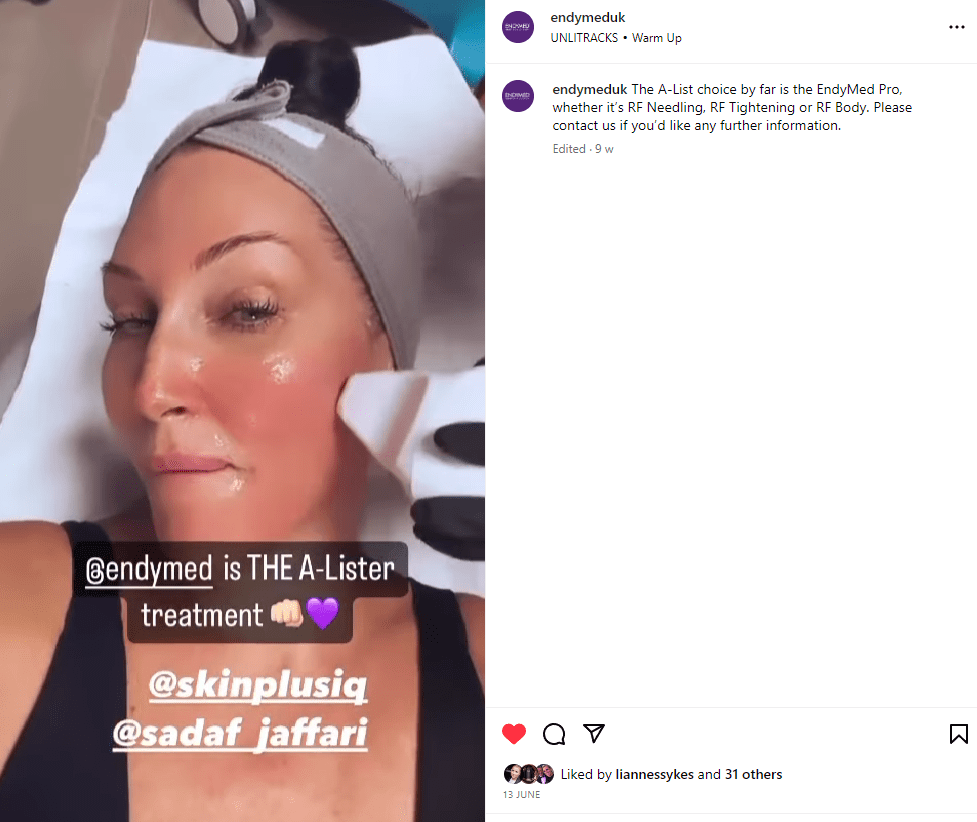 It can be used on the face, neck, decolletage, hands, knees, arms, stomach, thighs, flanks and buttocks.
So next time you're wondering how your favourite celebs are looking so toned and tightened, it may be because that they are having regular Endymed treatments.
What conditions does Endymed treat?
Crows feet
Fine/ deep lines and wrinkles
Eye bags
Sun damaged skin
Acne scars
Crepey skin
strechmarks
Sagging skin
Treatment times
Like so many cosmetic treatments, Endymed works best when you commit to a routine. Your therapist will discuss the treatment plan that will work best for you, but a typical Endymed plan would look like having 6 treatments, 1 week apart, with a maintenance appointment every 6 months.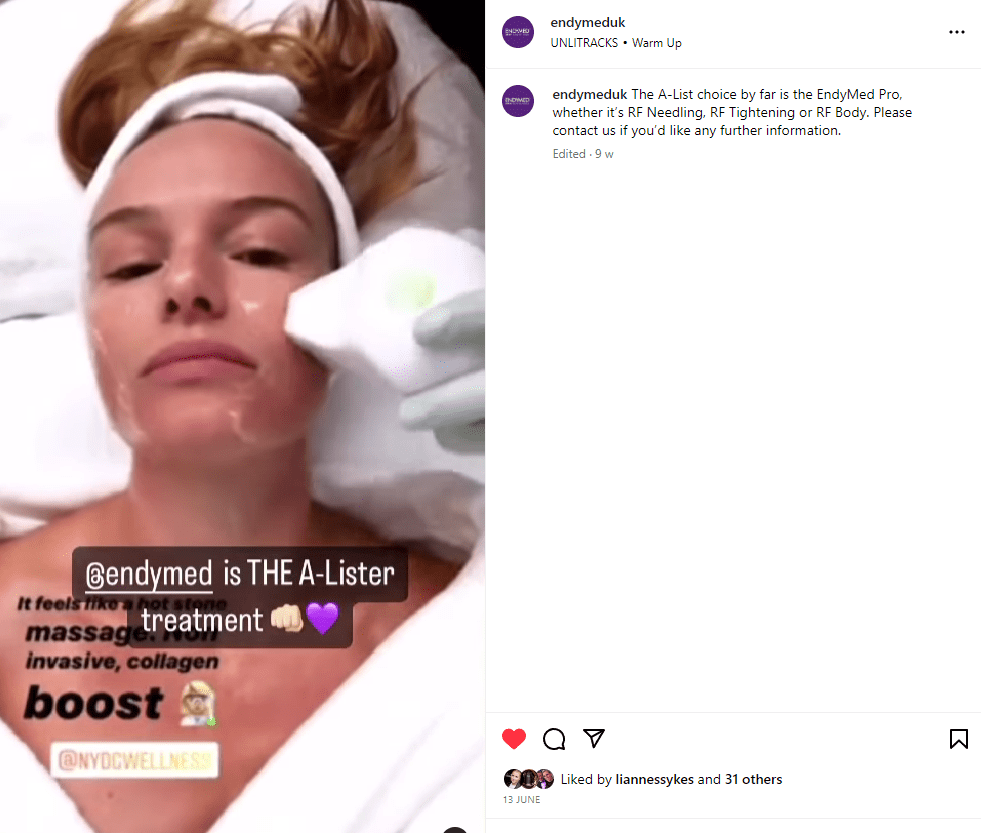 The results
The full results will show around 3 months after the last treatment, but you may notice that you feel instantly tighter after each treatment. These initial results straight after treatment don't tend to last. The lasting results take time to appear as your body has to regenerate the elastin and collagen and unfortunately this doesn't happen overnight!
If you are in Leeds, or the Garforth area and you are interested in having Endymed treatments, why not book in for a consultation with Becca at R&R. You can click here to book online.
Back to blog