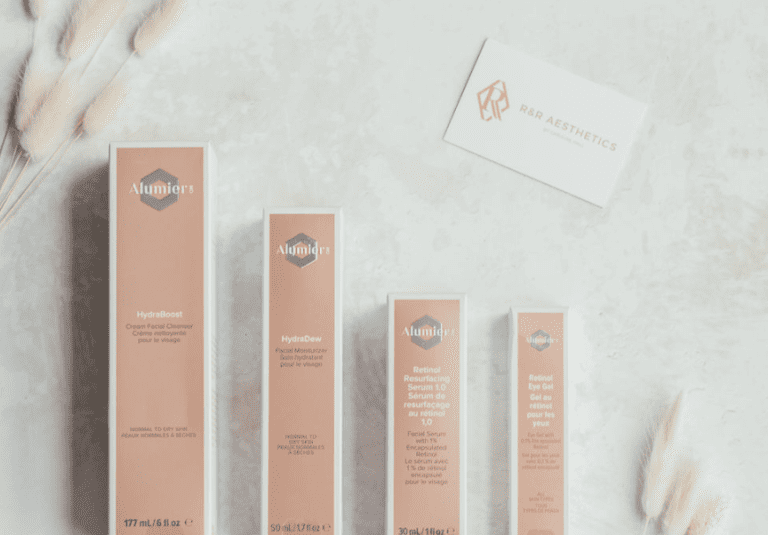 As the seasons change, the weather can affect our skin.
Not all the changes brought on by colder climes are negative though. For example, people who have skin that burns easily or who have pigmentation may be glad of the cooler weather.
Most of us are now fully aware that SPF is a must everyday, whatever the season, but not everyone is aware how the change in seasons can effect their skin and the changes they need to make to transition into Autumn & Winter as seamlessly as possible.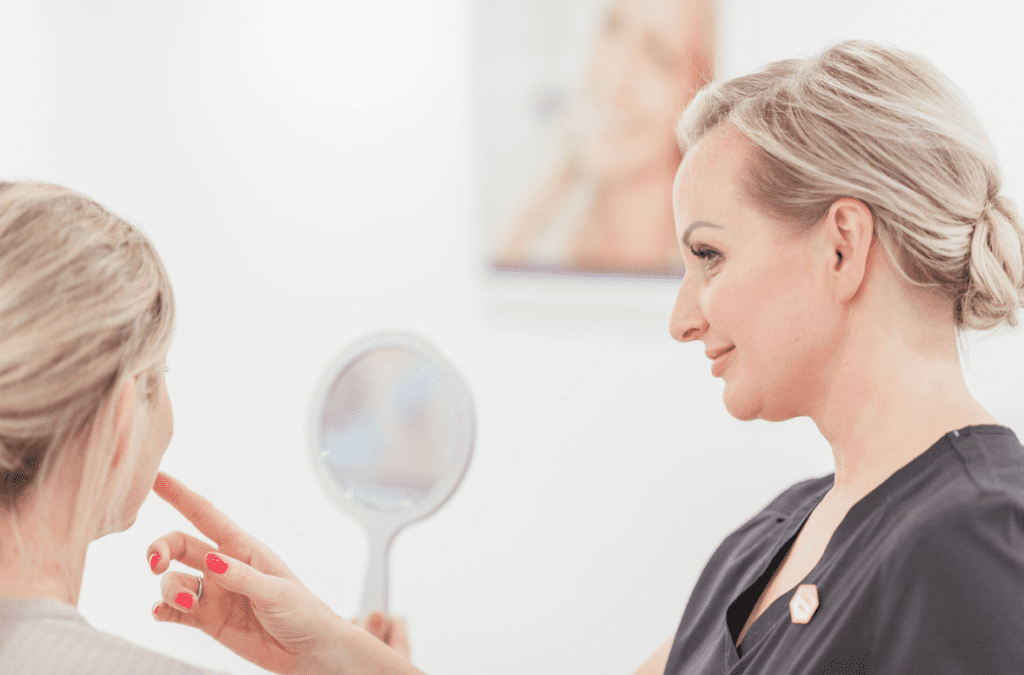 When the temperature and humidity drops it can make it more difficult for our skin to retain moisture. This can make our skin feel itchy and dry and leave our lips feeling chapped. On top of this central heating dries our skin out even further.
To counteract this, try getting you skin primed by adding a good exfoliator and retinol to your skin care routine. Make sure to upgrade your moisturiser to something richer than you would use in the summer.
Adding a serum to this routine, such as Alumier's Ultimate Boost Serum will make your skin super hydrated and protect you against the changing seasons.
This Months Free Alumier product
Regular clients will know that we offer a free, full size Alumier product every month. This month, to help you get ready to change up your skincare routine for Autumn our free product is Alumier's Lotus Scrub.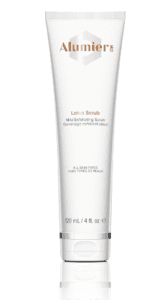 Lotus Scrub is a mild exfoliating facial scrub which is for all skin types.
This gentle facial scrub uses spherical exfoliation technology to remove cellular debris & impurities, revealing smoother, more radiant looking skin.
Soothing ingredients like lotus seed powder provide natural moisture, revealing a healthy, radiant glow.
Use this exfoliator 1-2 times per week to help keep your skin soft and ready to absorb the rich ingredients in your Autumn, Winter moisturiser.
Buy 2 AlumierMD products this month and receive a free 120ml Lotus Scrub RRP £35.00
Treatment of the month
To show your skin the maximum in skincare self love, why not book in for a course of chemical peels, which is our treatment of the month this September at R&R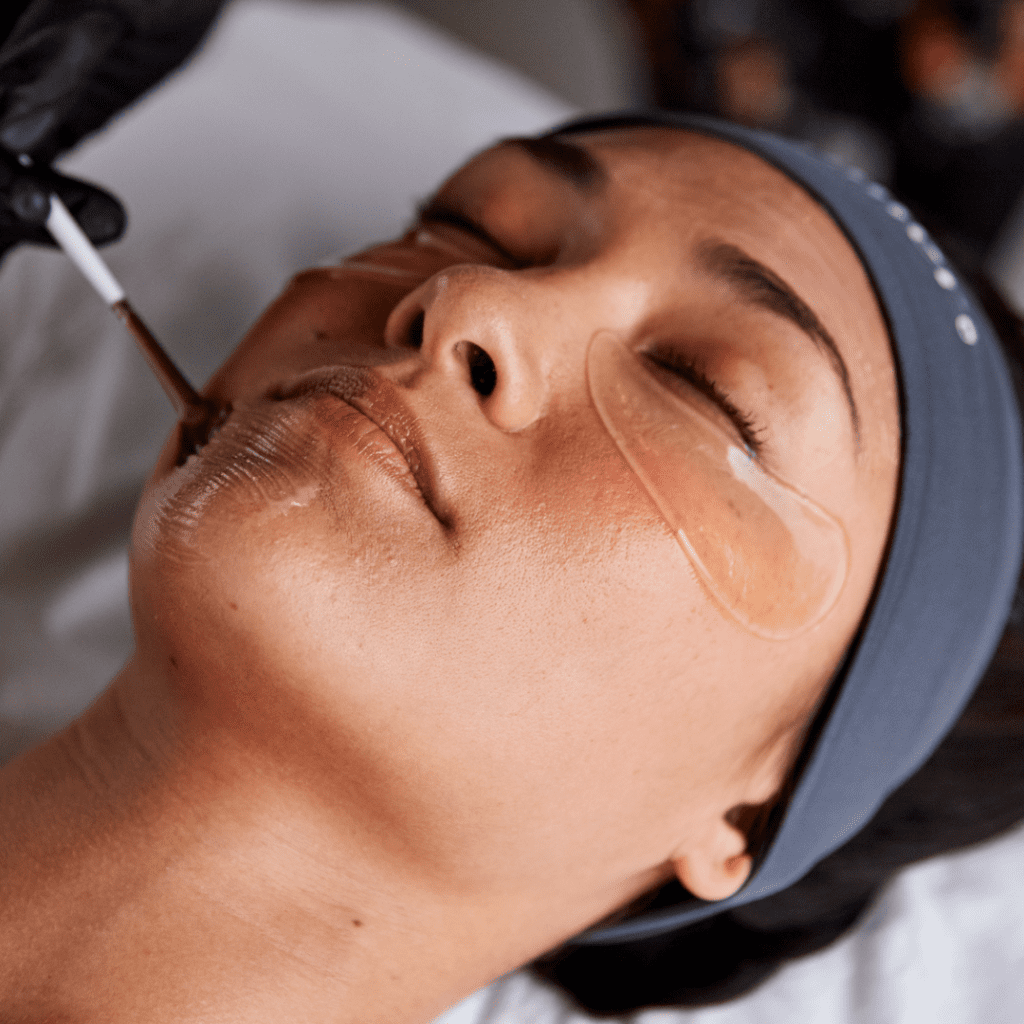 Alumier's chemical peels have been designed to cause controlled damage to the epidermis which in turn stimulates new tissue. This process reveals a smoother and more radiant complexion while improving tone and texture.
This is the perfect treatment to take your skin through from Summer to Autumn. Peels can target dull, rough skin and pigmentation
Ideally we would recommend a minimum course of 6 peels, so that you see the full results of this treatment. Peels in clinic, combined with your medical grade skincare at home, will keep your skin glowing throughout the Autumn and into Winter.
Buy a course of 6 peels this September for £420 and save £60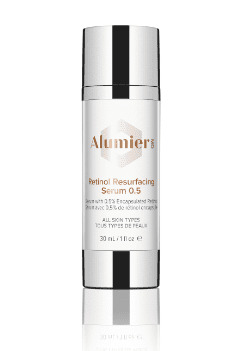 Our Product of the month is Alumier's Retinol
Alumier's Retinol Resurfacing Serum is rich in pure micro-encapsulated retinol which reduces the appearance of fine lines and wrinkles.
The gradual time-release technology ensures the retinol is 'always active' while being gentle for the skin.
Retinol Resurfacing Serum comes in 3 strengths, 0.25%, 0.5% and 1%, and is the perfect addition to your Autumn, Winter skin care routine. 
September Offer of the Month
Our Offer of the Month this September is your opportunity to save a whopping £400 on Polynucleotide treatments. Our Polynucleotide treatments retail at £250 each. This month you can get 4 treatments and pay just £600.
Polynucleotides are an innovative new anti ageing and skin rejuvenation treatment. They are unique as they actually regenerate the skin from the inside out using your own biology to create more collagen and elastin.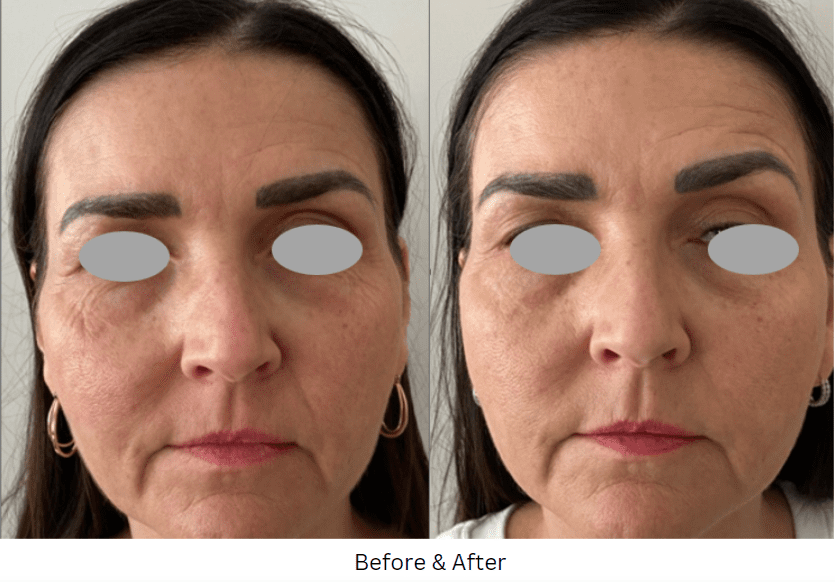 R&R are one of the few clinics in the Leeds area who are offering this treatment.
Be one of the first among your friends to try this pioneering new injectable treatment with a view to looking super fresh for the Christmas holidays.
If you would like to book in for any treatments this September, please click here for our online booking form or call or whatsapp us on 07368530226 or email inforandraesthetics@gmail.com x
Back to blog