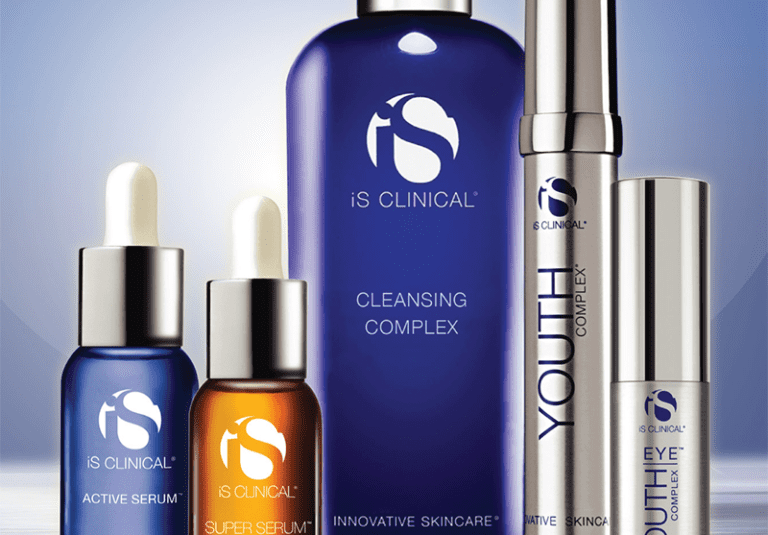 This week I visited the Aesthetics journal conference in London.
I've been on the lookout for a brand to introduce to the clinic for a little while now and knew that it would be the ideal time to try out a few different brands. I had done some research beforehand about the different brands available and had already done a bit of reading on iS Clinical but I was blown away when I actually did some training with them on Friday afternoon and knew this was the perfect brand to bring back to clinic, the formulations are natural yet incredibly effective with real results. I'm really excited about it and can't wait to get started!!
So here's a bit about it….
The UK's most luxury clinical brand, iS Clinical Premium performance with a A-list following. iS Clinical is a results driven, botanically based, pharma grade cosmeceuticals range.
The range is:
95-98% botanically derived
Fragrance and paraben free
Non systemic-pregnancy safe
Results driven 'active level' formulations
Multi tasking formulations.
With the iS clinical range you can create incredible skin in four easy steps
Cleanse
Treat
Hydrate
Protect
Every skin type can be cared for including dry skin, rosacea, acne, hyper pigmentation, fine lines/wrinkles and skin optimisation (preventative anti ageing)
12 week home care programmes are available for each skin type, containing everything you need for beautiful healthy skin.
In clinic we will be performing the A-list celebrity favourite FIRE+ICE Resurfacing Treatment
Maximum results
Zero downtime
Anti-Acneic
Anti-Ageing
A treatment that's perfect for a quick fix before an event or a regular treatment to keep your skin in amazing condition. This treatment has been the top selling treatment each year for the last 12 years at the Four Seasons Beverly Hills!
The range itself is really results driven and I will share some of the amazing before and after pictures with you over the coming weeks. The range has a huge celebrity following and is regularly featured in magazine articles as 'must have' products. For more information on this brilliant new range, please contact us on 07428586523 or drop us an email via our contact page.
Back to blog