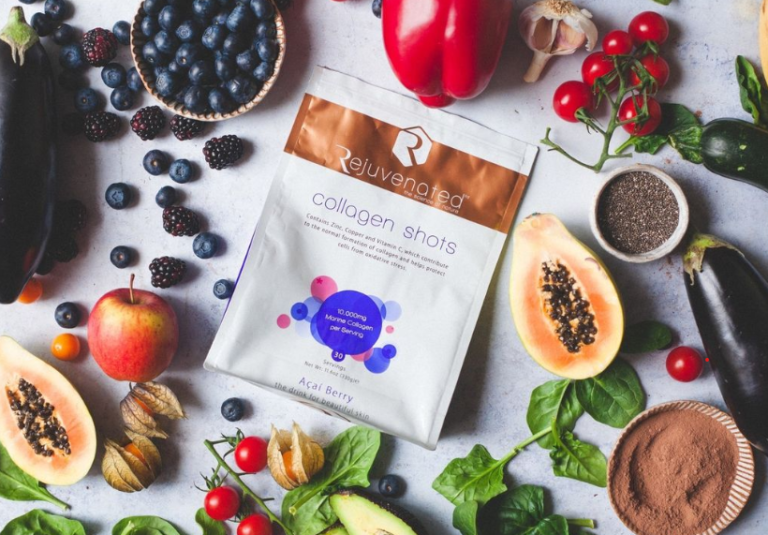 We now have Rejuvenated Collagen Shots in clinic for you to purchase.
Experience beauty from the inside out, and a feeling of increased well-being by supplementing with Collagen. Rejuvenated is an award winning brand that has been scientifically proven to produce results.
As well as marine collagen, Rejuvenated Acai Berry shots contain a wealth of vitamins and minerals which contribute to the normal formation of collagen and help to protect cells from oxidative stress. These include Vitamin C, B3, B5, B6, Zinc and Copper.
Results from supplementing with collagen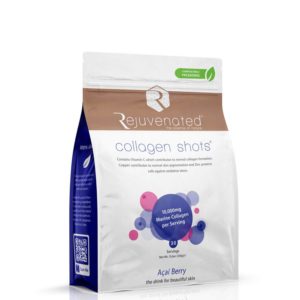 Boosting your collagen production from the inside out improves skin elasticity which reduces the look of fine lines, wrinkles and dark circles under the eyes. Over time it also improves the health of your hair and nails, making them stronger and healthier.
Once we get to our mid 20's we start to lose collagen at a rate of up to 1.5% a year. This decrease in collagen production also affects the production of fibroblasts which accelerates the loss of collagen even further.
By supplementing with Rejuvenate you can top up your collagen levels and with a daily shot, you can expect to see results in around 4 weeks.
How to improve collagen supplement results
The results will continue to improve with consistent use of this product. Combining a collagen supplement with medical grade skincare such as Skin Better Science is a great way to take care of your skin health from the inside and outside, and will yield really beautiful, visible results.
⁠Rejuvenate Collagen Shots are free from soya, lactose and gluten with no added artificial colours or sweeteners. The product tastes delicious and each pack has 30 servings to see you through to the end of the month.
Simply add a scoop of the collagen powder to water, a smoothie or whichever beverage you would like, mix and drink.
To purchase for only £43.95 per pack, pop into our clinic in Garforth, Leeds.
Back to blog