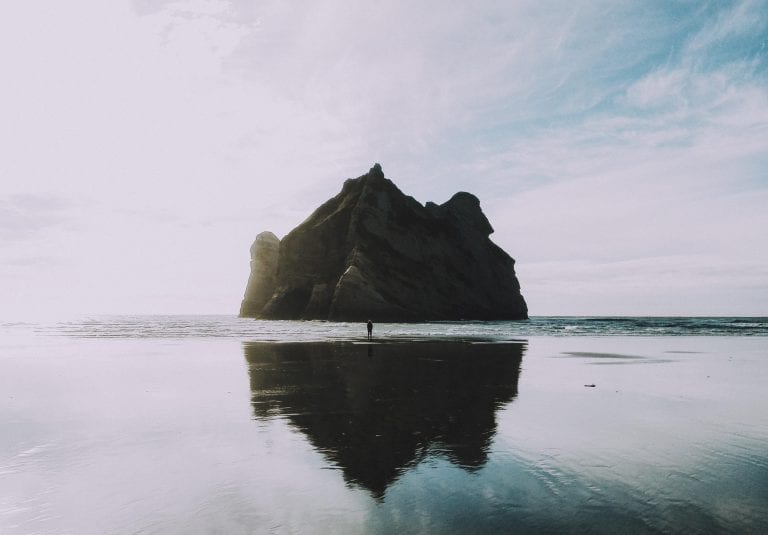 As we enter a new year many people make resolutions and have new goals for the new year. For many people it's all about diet and fitness but some people want to get their skin in shape! Unfortunately with every new year that passes your skin will age, so what can you do about it? Can you turn back time or even stop time? Have a look at our recommendations for a more youthful 2019.
Nourish from within
Healthy skin begins within! All those new year healthy eating and fitness goals will definitely benefit your skin as long as you are eating the right things. Make sure you are eating a diet rich in protein and healthy fats and vitamins, eat real food, not processed junk. Stay away from 'diet foods' they are usually full of chemicals and hold very little nutritional value. Eating foods as close to their natural state as possible will really benefit your body and in turn your skin. Don't forget about hydration either, drinking plenty of water will keep your skin plump!
Protect your skin
Photo ageing is the number one cause of skin damage. Make sure you wear a high factor sunscreen on your face all year round.
Use Retinol
When it comes to reversing the signs of skin ageing, Retinol is hands down the industry's gold standard ingredient. It has the power to help accelerate skin renewal and reduce the appearance of wrinkles, fine lines and age spots for firmer, smoother and more evenly-toned skin. My favourite is by a brand called The Ordinary (www.theordinary.com) which is a really affordable, effective collection of skincare solutions.
Clinical Skincare treatments
Having regular in clinic treatments such as Chemical peels or microneedling will transform dull, grey skin into glowing healthy skin. Suitable for all skin types from oily to very dry and sensitive, our chemical peels help to gently resurface the skin, making it softer, smoother and more radiant. For those with very oily/spot prone skin the peels act as an antibacterial agent, clearing out and shrinking pores and clearing breakouts. All skin types will benefit from microneedling too, the inflammatory response created from the treatment begins to regenerate your own collagen, repairs damaged and scarred skin, improves pigmentation and fine lines and wrinkles. Microneedling and chemical peels are perfect for those not suitable or not ready to take the leap into injectable treatments. They also work amazingly alongside injectable treatments.
Injectable treatments.
Millions of people across the globe use injectables to repair or prevent signs of ageing and they really do work! There are several options in the battle against ageing. Firstly the one everyone has heard of, Botox! Botox is in fact a brand name and a prescription only drug. The drug responsible for relaxing those wrinkles is botulinum toxin type A. Botox is the most popular brand and known as the gold standard across the world and the brand which we use in our clinic. So how does it work? The solution is injected in extremely small concentrations into the areas of the face we are treating and works by preventing signals from the nerve cells reaching the muscles – resulting in the paralysis. This is achieved by the Botulinum Toxin preventing the release of a chemical messenger: acetylcholine. This chemical is exchanged between the nerves and muscles and blocks the muscles from contracting, in turn by stopping the muscle contracting we are stopping the repeated movement that causes wrinkles to form.
If you don't feel like wrinkle relaxing injections are for you we have other options such as traditional dermal fillers or newer advances in injectables such as Profhilo. Profhilo is the first BDDE-free stabilised injectable hyaluronic acid (HA) based product for treating skin laxity.
With one of the highest concentrations of Hyaluronic Acid (HA) on the market (64mg / 2ml) it is not only boosting and hydrating the skin, but also remodels the ageing and sagging tissue. It is neither a dermal filler or a mesotherapy product but a a unique and innovative new treatment that has been developed for tissue remodelling, specifically skin laxity, it can be used on the face, neck and body to improve sagging, crepey skin, fine lines and wrinkles and encourage plump, healthy, luminous skin.
Whatever your skincare goal is for 2019 you can achieve a safe, high quality and sustainable solution with Refined and Radiant Aesthetics. Our team will always be on hand to talk through each aspect of your chosen procedure in intricate detail. If you would like to find out more or book a free consultation, why not contact us today on 07428 586 523.
Back to blog